In the realm of luxury real estate, Rising Spaces continues to shine as a beacon of innovation and excellence. With a rich history of delivering remarkable residential projects, Rising Spaces is at the forefront of transforming the Pune skyline. In this blog post, we are thrilled to introduce you to their latest masterpieces—The Streets of Europe, Joy Town, and Red Stone. Each of these developments showcases Rising Spaces' commitment to creating urban oases that combine sophistication, comfort, and convenience.
1. The Streets of Europe: The European Street Mall in Hinjewadi
Imagine strolling through charming European streets right here in Pune. Rising Spaces presents "The Streets of Europe," an ambitious project that redefines luxury living in the heart of Hinjewadi. This European-inspired street mall is set to be one of the city's most iconic landmarks.
Key Highlights:
Architectural Marvel: The Streets of Europe captures the essence of European architecture with its cobblestone pathways, elegant facades, and quaint boutiques.
Retail Bliss: Shopaholics will delight in the upscale retail outlets and designer boutiques that will adorn this mall, offering a world-class shopping experience.
Gourmet Haven: Savour delectable cuisines from around the world at the European-style cafes and restaurants.
Rising Spaces' vision for The Streets of Europe is to create a dynamic and vibrant community hub where residents can indulge in retail therapy, savour international flavours, and enjoy a unique living experience. This is luxury living redefined, right in the heart of Pune's IT hub.
2. Joy Town: NA Bungalow Plots in Pune
For those who seek the serenity of suburban living without compromising on modern amenities, Joy Town by Rising Spaces is the perfect choice. Nestled in the outskirts of Pune, this development offers NA (Non-Agricultural) bungalow plots, allowing homeowners the freedom to design and build their dream homes.
Key Features:
Expansive Plots: Joy Town offers spacious plots, providing ample room for creativity and personalization.
Natural Beauty: Surround yourself with the beauty of nature, as these plots are nestled amidst lush green landscapes.
Proximity to Pune: While Joy Town offers a retreat-like ambiance, it remains well-connected to the city's conveniences and infrastructure.
With Joy Town, Rising Spaces is offering a canvas for homeowners to craft their own luxurious retreats, combining the tranquility of nature with the comforts of modern living.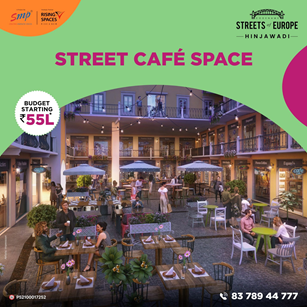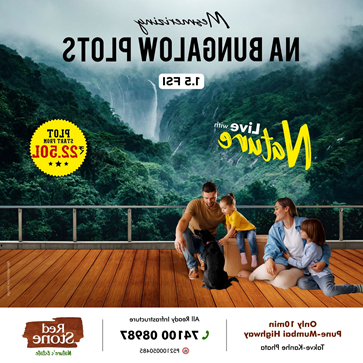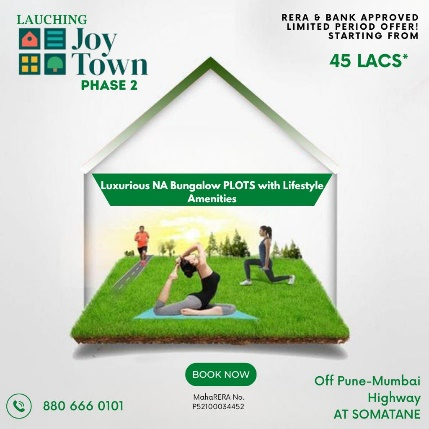 3. Red Stone: Premium NA Bungalow Plots in Pune
Red Stone is another jewel in Rising Spaces' crown of luxury real estate developments. These premium NA bungalow plots are strategically located to provide a tranquil escape from the city's hustle and bustle while maintaining easy accessibility.
Key Advantages:
Exclusive Community: Red Stone offers a limited number of plots, ensuring privacy and exclusivity.
Scenic Surroundings: Enjoy picturesque views of the scenic landscapes that make Pune's outskirts a sought-after destination.
Investment Opportunity: These plots also present a promising investment opportunity in the flourishing Pune real estate market.
Whether you aspire to build a vacation home or a peaceful permanent residence, Red Stone's premium bungalow plots cater to your aspirations for a life of luxury and serenity.
Rising Spaces has consistently pushed the boundaries of luxury real estate, and their latest developments—The Streets of Europe, Joy Town, and Red Stone—are no exception. From reimagining shopping experiences in Hinjewadi to offering the freedom to create personalized havens in the suburbs, Rising Spaces is committed to elevating your lifestyle.
As you explore the possibilities presented by Rising Spaces, remember that these developments are more than just bricks and mortar; they are the foundation for your future, offering a slice of luxury, serenity, and convenience in the thriving city of Pune. Embrace the urban oasis, embrace Rising Spaces. Your dream home awaits.